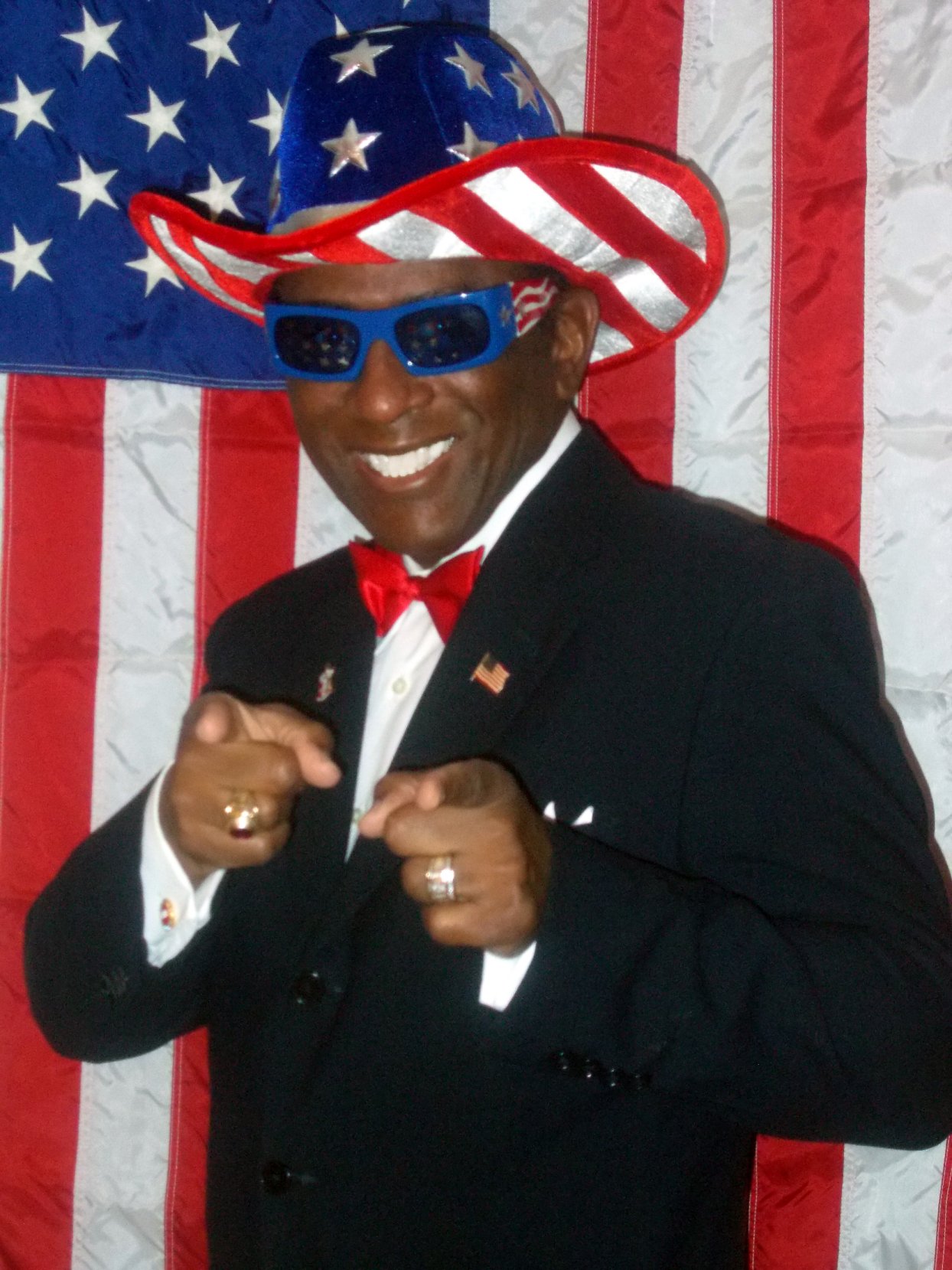 Uncle Bobby USA
To motivate young people to believe in themselves, God and Country. To inspire our youth to be difference makers.
Purpose: To deliver uplifting, fun, possibilities focused engagements and inspirational messages "LIVE" with Uncle Bobby.
Target Audiences: Secondary Educational Institutions, Christian based Organizations.
Key Constituents: Secondary Education – Schools, Colleges and Universities, College based Professional and Social Organizations, Christian based Youth Groups, Education and Christian based Professional Organizations and Conferences, National Social and Professional Organizational Conferences.
Uncle Bobby's – Key Themes
Winning at the Game of Life

Living Abundantly

The Power of Choice

Finding the God Within

Believe You Can and You Will

Beating the Odds

Education versus Entertainment

The Lessons of Your History

The Healing Forest

ONE Global Village
Uncle Bobby's – Bio
Born in LaRochelle, France
Raised by his single Mother
3rd of 6 children
Childhood in NE Wash. DC
Cameron High School – Nashville, TN
Leavenworth High School -Student Leader
High School Drug Counselor
ROTC Cadet & Company Commander
TN State Univ. Honors Student
TSU University Counselor
Masters Degree – Univ. of Phoenix
ASTD Conference Speaker
Non Profit – Board of Directors
Kappa Alpha Psi Fraternity, Inc.
Atlanta United Way Volunteer Trainer
Chairman Board of Trustees/Deacon
Professional Trainer and Mentor
Human Resources Executive
Business Coach
Employee Champion
Colorado Homeless Families – Treasurer
Brother, Friend and Father
God's Servant Leader